If you live in Chicago and you've ever stared at the horizon, you can't help but notice all the construction cranes at work in the city's bustling downtown and surrounding areas. If you haven't, next time you're walking around the city, take a look around. It doesn't even have to be a "good look around" – it will be nearly impossible for you to miss them.
As a matter of fact, at the end of 2016 Chicago had 56 active construction cranes. Out of these new constructions 31 of them were destined to become luxury apartment and condo buildings, making The Windy City the hottest real-estate market in the U.S.

If we take a closer look, in 2016, almost 4,000 apartments were delivered to Chicago.
The majority of which were high-rise, full-amenity buildings (golf simulators, keggerators, and makerspaces anyone?) with an additional 5,000 units planned for 2017. Not bad, Chicago, not bad.

But why and how is this all happening? Well, there are a couple of details at play. Are you ready for this - because it's going to start off with a trip down memory-lane:

1.The year 2008. Yes, the one with financial crisis – I know: not my favorite one either. One of the many consequences of that debacle was that it became increasingly hard for people like you and I to acquire loans to buy our first home. It makes sense, given the fact that irresponsible real-estate loans sort of caused the whole, you know …. Global Crisis.

But banks still need to lend to make money, so they shifted their attention to developers and started making loans more accessible to them. This triggered two patterns: people are delaying the purchase of their first home, while developers have been able to raise funds and build more rentals (and fewer condos), to match consumer behavior. The rental dynasty began.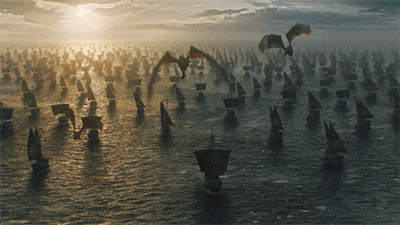 2.The Millennial lifestyle. Studies have shown that Americans born after 1980, "helped" by the events of 2008, have gradually postponed the idea of home ownership and settling down to the age of 35 (with as many as 78% of respondents in a recent Mayflower survey pointing to that timeline). So not only are Millennials not buying homes in their early 30s anymore, but they are also not living in the suburbs like their parents.
Relationship building and the convenience & culture of urban environments are key drivers for this generation, and so it should come as no shock that cities are growing like crazy. For example, in Chicago the number of Educated Millennials living in the suburbs grew by 1% between 2010-2015 – whereas, during the same time frame, their number in the core city/downtown area increased by 15%.
*RECAP TIME – BOOM: So what do we know so far?
People are not buying homes
Developers want to build rentals
Millennials prefer urban areas
So, developers are following suit and constructing said rentals in inner cities.
3.Employers - the third player of our Trifecta. Driven by the same lifestyle trends of Millennials, corporations have started to move their headquarters from the suburbs back into Chicago.
Between 2006 and 2016, 50 major companies have made that shift, including McDonalds, Kraft Heinz, Motorola Solutions, and United Airlines, just to name a few. Through a push and pull effect, these players have reinforced the dynamics already at play between real-estate developers and the current 20 and 30-year-olds.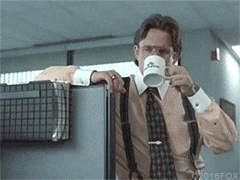 So, what does ALL OF THIS mean for Chicago's Renters? Well, nothing but good things:
• Since July 2016, which saw peak pricing for Chicago rentals, prices are down as much as 10-15% depending on where you look.
• Second, in an ever-fiercer battle for renters, new buildings are offering special incentives. Deals like free rent for 1-2 months, or free parking for 3-6 months, so that they can edge out their competitors.
• Last, there are a lot of options out there (DUH). In short, it's a great time to be a renter!!
Takeaway: If you're curious to learn how to navigate this bustling Chicago real-estate scene, and get on top of those 2 months free rent offers - reach out to us at corporate@aptamigo.com. We know how to save you money, avoid costly mistakes, and help you take advantage of those special offers. We'd love to hear from you.