I'm proud to work for AptAmigo as we bring more transparency to Chicago apartment search. Here's why:
I'd like to think this story starts out like a Disney movie. A young, naive girl born in a cornfield packs up her flannel shirts, hops in a Chevy, and moves to the big city.
Chicago couldn't be more different from where I grew up: I had to drive 15 miles to find a stoplight and needed a step-ladder to get in my ex's pickup. My friends were legitimately late for class because some cows broke free and decided to cross the road.
I was so excited to finally be moving to the city! My senior year of high school I vowed that someday I would live in Chicago, and just four short years later I had accomplished my goal! I could barely wrap my mind around the fact that I would be living in a place where you could walk to clothing stores and where there were more than 3 bars.
I was simultaneously excited and stressed just thinking about the move, but severely underestimated how painful finding a Chicago apartment would be. I thought once I found a place it would all be friends, bars, and Blackhawks games. Turns out I was VERY wrong.
The Search Begins
Slouched in a comfy chair at U of I's grad student library while avoiding my social cognition lab, I started on an even more challenging task: figuring out what the heck Old Town is...and River North, and Lakeview, and Wrigleyville….wait no Wrigleyville's actually IN Lakeview….dear God I give up. I have no idea if these neighborhoods are different from one another, let alone where they were.
I did have one small clue: my future employer told me to stay away from Wicker Park because someone was stabbed there recently. Is that normal, does that just happen? What if I see someone get stabbed?
Quickly starts Googling how to treat a stab wound.
Craigslist Dream Killer
After countless hours of "research" I decide to live in Gold Coast, because 1) it's very close to my new office and 2) Oprah used to live there. If it's good enough for Oprah, it's good enough for me. I CAN'T believe my only viable search option is Craigslist. I don't understand why anyone would even use this site when there's a criminal named "The Craigslist Killer."
Let's head to the confusing map section….there's my office...okay...wait no! Stop moving! Ugh this map! I just want to zoom in! Zoom. In!
Ooooooh here's a cute 1 bedroom……$1,800.00/month! You've got to be kidding me I'm an intern not a doctor! Is the entire city like this?! I'm going to be working 3 jobs for the rest of my life just to pay rent. So let's downgrade to a studio….this building looks nice. Aaaaaand it's also expensive enough to make me consider becoming an exotic dancer. I'm not sure if anyone would appreciate my dance moves though. Pass.
Other Apartment Reviews: The Opposite of Xanax
So one of my friends just told me I should try to find reviews of all the buildings I'll be visiting in two days. I had no idea they had reviews for apartments. I thought it was exclusively for people to slander restaurants and local businesses. I guess no one's safe anymore. Thanks Obama!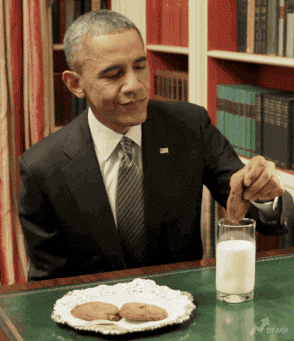 I have scheduled showings with 7 buildings, I feel like that's a good number and I'll definitely find something. Okay, washing machines have been broken for…...6 MONTHS! Thats weird. One reviewer says, "there is a feces flood in the basement because the plumbing is so old, I had to move out and pay to break my lease." Well. Now it's 6 buildings.
Next building: "Security sucks! One of my neighbors in this building had her apartment broken into while she was sleeping, they tied her up and left her for dead. No one found her until 2 days later even though her apartment door was ajar."................dear God I'm going to die.
1 hour of terrifying reviews later
I will only be visiting 3 buildings this weekend…..all of which have reports of cockroaches and bad maintenance. In other news, I will not be sleeping for my first 3-6 months in the city.
There was just so much negativity! Where do people actually like to live? Do any of these places have redeeming qualities? Shameless plug: AptAmigo knows.
Moving In
I finally pack up, leave the cornfields and into my own place in the big city! My dad and I visited my new building a month earlier and saw a model unit that was spacious and full of light. The building manager promised me my unit would look VERY similar. I was convinced the hard part was over. I had found a great apartment in a nice neighborhood (Gold Coast) with churches, grocery stores, and the red line nearby. Despite the struggle, everything seemed to be working out great. My actual unit couldn't be that much different from the model one, right?
Fast forward to moving day: as I approach my new home, I carry my first box up to my door unlock it and………...what the f*%k is this!? My apartment is a wreck! It looks like someone packed and moved out while being hustled by a gang of drug lords. There is hair, dust, and trash everywhere! My dad and I then spent 6 HOURS thoroughly cleaning my apartment. Ok, not the best start, but this isn't the end of the world.
6 Hours Later
My dad has left for home and I'm standing in my apartment taking inventory. The unit came partially furnished which apparently means you get the following:
Ugly, lumpy brown couch
Tall table with two stools
A twin size mattress with boxspring on the floor
A handful of bowls/plates
White and red wine glasses, stout glasses, champagne flutes, coffee mugs, but no regular glasses
5 big serving spoons, a butter knife, and 13 pairs of takeout chopsticks
Thanks GrubHub, but hold the plasticware. I can save the environment tonight!
I'm exhausted but excited. The unit may be smaller than expected but that just means I have an excuse to be on Pinterest all week looking up small apartment DIY's and hacks. I already have an idea for a cheap, DIY couch cover to banish the ugly brown! I lay down on my floor-bed about to pass out. I look to my left and notice a bed side table with a door on the front. I open it up and discover a half empty spray bottle of bed bug killer. Crap.
Cute Neighbors; Of the four legged variety
Not one to judge, I tried to find positives. I love dogs (proud owner of a 9-year-old rescue named Spinach) and there are cute dogs EVERYWHERE! Every time I get on the elevator there's a Corgi, Westie, or Husky on board. Every dog-owner I strike up a conversation with tells me they're in law school and just finished a big test, which would explain the two cases of Corona or box of wine they're carrying. Things are looking up.
The Temptations Cover Band
It's 4:00 AM Tuesday morning, and I'm awoken from my slumber by the musical stylings of my courtyard hobos. I call them hobos because it doesn't sound as pretentious as transients, and I don't want to assume they're homeless when they could just be drunks chilling on an available bench. My windows are wide open since it's still 70 degrees and I don't have my promised air conditioning. Unfortunately, that means I am a ticket holder for their early-bird concert. Their rendition of The Temptations "Ain't Too Proud to Beg" isn't all that bad. But it would definitely sound better with the sun fully above the horizon.
On Today's LIVE Episode of Cops
It's about 10:30 PM and I am already passed out in bed. I have a new job that requires me to be at work by 6:30 AM so I've been a lame homebody. I roll over to face my window and realize it looks a little brighter outside than usual. There are street lights in the courtyard that make my apartment bright enough to walk around without any lights on, but they seem particularly bright tonight.
Then I see a flash of red and blue. The Jerry Springer spectator in me comes out. I wonder if the Temptations cover band is finally getting the boot. I pull up my curtains to discover a cop car IN my courtyard! The car is about 4 feet from the front door of my building parked far away from the street. There is a cop standing with a man draped over the hood of the car, hands cuffed behind his back. I guess I feel safer?
Drugs, Drugs, Everywhere and No Thanks I'm Good
Like I said, I'm an optimist, but at this point things started getting ridiculous. The pipes in my building burst (again) and water was scarce. Luckily, I had a friend with a working shower in the building directly behind me. I grab my things and head to the side door of my building. The side door leads to a small dead end street behind my neighboring church. The only thing back there is a storage building and a run down house. It's about 6 PM - not too dark yet.
I step outside and immediately notice a shadowy, crumpled figure against the doorframe. I look down to see a woman with a piece of string tied tightly around her upper arm, needle poised in her opposite hand. She just shoots me a toothless grin and goes back to the business at hand. At least the doorman keeps an eye on the cameras near the doors.
I'll take Division St. Bars for 500
One of the great things about my building (probably the only great thing) is it's location, even if I never saw Oprah. Yes the immediate 2 block radius is sketchier than expected, but there's so much nightlife a few more steps away! My two best friends and I discovered trivia night at a bar on Division street called Butch McGuire's. Every Tuesday night the 3 of us piled into the biggest booth. We all have assigned categories to study throughout the day; I have current events and what happened today in history. Our team name is the Bee's Knees and we've never won. But we are still holding out for that W. Just like the Cubs, maybe next week.
Mini Sledgehammers
It's Friday! and I'm just looking forward to relaxing on my couch, knitting, and watching some Disney movies. It has been a quiet few weeks at my building; no cop cars in my courtyard, and I haven't seen too many syringes. This morning I could hear a weird noise in my bathroom, but I didn't think much of it. Old building, weird noises. Even my radiator sounds like the big wheel on The Price Is Right - "tick tick ticking" when it gets warmed up. I hear a knock at my door, which is weird because I never have people over since my small studio's max capacity is 1.5. I open the door to find a big, dirty looking man. In a very thick Eastern European accent he states, "We have leak."
Me:......um, I'm sorry?
Repairman: Pipe burst. Is your bathroom on right or left.
Me: Um, on your right.
Repairman: shruggs and gives me a look that says "sucks for you"
The man immediately goes to my bathroom, takes a mini sledge hammer and smashes a HUGE hole in my shower wall. After a few minutes he comes out to tell me that it's patched for now but they have to leave the hole open until they can fully fix it.
Don't Let the Bedbugs Bite...Seriously
The past few days have been unbearably itchy. Then I started to notice red bumps. One on my ankle, another on my hip. I thought they were spider bites, but after a few days I remembered the bottle of bed bug Killer I had found on my first day. I had bed bugs.
After a week and a half of emailing back and forth with my building manager (subject: I HAVE BED BUGS!) he FINALLY sent over an inspector to tell me what I already knew. We threw away my mattress and they sprayed my couch. I had to spend a whole bunch of money on a new bed, box spring, and washing and triple drying ALL of my clothes. I lost some good throw pillows to the fight. I swaddled them in saran wrap, triple bagged them and brought them down to the trash room. Bedbugs are the worst.
Roach Sighting
After spending an evening out I'm exhausted and excited to shower and fall into my brand new, bed bug free mattress. It's been a month since the Repairman came and punched a Shawshank sized hole in my shower. I've been showering with the creepy plastic covered crater, haphazardly duct taped around most of its perimeter. Thinking about it on my way up to my apartment I'm amazed that after a month nothing has crawled out of the wall, especially in this building.
Tonight my luck ran out. I pulled back the shower curtain to find a full size cockroach scurrying serpentine style around the bottom of my tub. I kill it with my shoe and then throw that shoe down the trash chute. I quickly decide I can't sleep here, I can just imagine waking up with roaches crawling on my face. My friend has graciously offered me his couch for the evening, and I email my building manager for the 5th time to fix the gaping cockroach void in my bathroom.
The next morning I woke up to an email from my building manager. He is "surprised" the hole hasn't been fixed yet, he thought it had been taken care of weeks ago. I guess he didn't receive my 4 previous emails. I find out later that evening that his solution is a square piece of wood shoved behind the wall. The flimsy patch work doesn't even cover up the entire hole. I wonder if my friend would rent out his couch to me.
Get me out of here!
Conclusion
After a very long year I learned a lot about searching for and living in an apartment in Chicago. Trust me, the struggle is real. Some takeaways:
Neighborhood plays a huge role in your happiness. I'm pretty sure Oprah's "Gold Coast" experience was dramatically different from mine. It took a year, but I found out that I loved Lakeview and it was perfect for me
Demand to see the actual unit you'll be living in, not just a model.
Don't let overtly negative reviews freak you out
Find the best building that meets your budget and amenity requirements in your preferred neighborhood on AptAmigo!
My next apartment was much better, but there is still so much room for improvement and more transparency. I can't wait until I move again so I can use AptAmigo and find my forever Chicago home. Third time's the charm.